Thanks for visiting! On 7/1/15, we changed into the Pic of the Week, at least for a while. Images show from 3 to 7 days except when I choose to show a series where time is important and those will be updated daily with advance notification through my Twitter feed (@ Windmechanic). At some point in the future, the Pic of the Day may resume. Some of you have requested an Archive Gallery, and all images ever shown have been saved toward it in the future. I'm not using Twitter as often as before, so expect a delay in replies through Twitter. As always, your comments by email or Twitter are invited. This site does not use Facebook in any form.

The current time is Thursday 01-17-2019 at 11:08:35 AM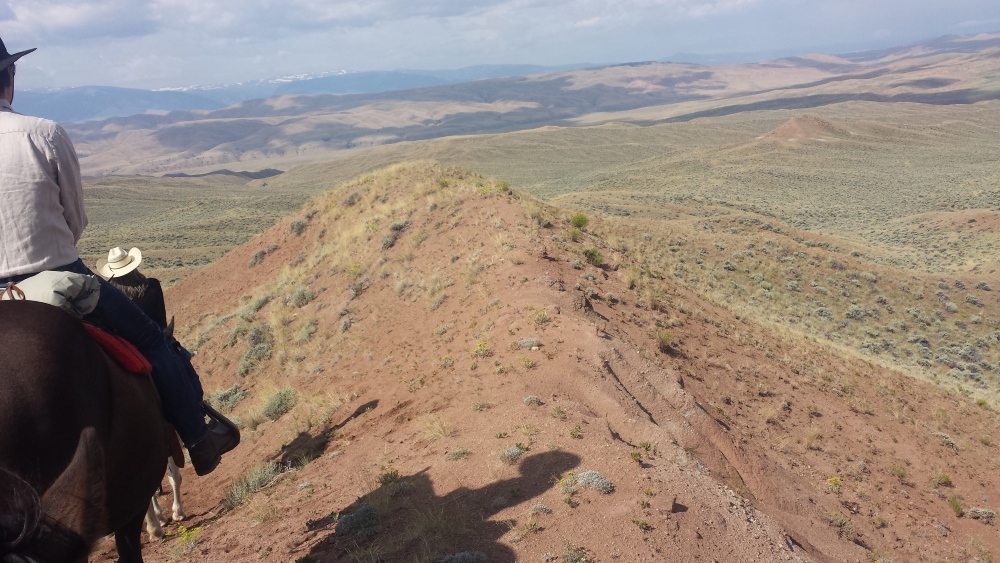 Riding along a ridge on a horse in mid-August in the Rockies? It was plenty of fun.
20190109